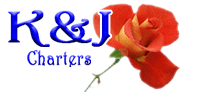 Luxury Limo Bus For Hire
Bus Rentals for Proms, Weddings and Corporate or Group Events
Let K&J Charters do the driving for your next group event. All of your transportation plans will run smoothly, from start to finish, and the fun and relaxation will being the moment you step into one of our vehicles.
Call 980-275-2290
Get A Quote Now
KJ Charters Limo Bus – Denver, Huntersville, Cornelius, Concord, Charlotte, NC
K & J Charters provides limousine services the North Carolina cities of Charlotte, Huntersville, Cornelius, Concord, Denver, Lake Norman, Mooresville, Fort Mill, Rock Hill, Chapel Hill, Raleigh-Durham, and nearby areas.
We offer a new way to get around for your special trip. Transportation services provided by K & J include charters, tours, sightseeing, commuter transportation, and contracted services for corporations, churches and schools.
K & J also offers transportation for any special event. To name a few, K & J caters to weddings, receptions, wine tours, sporting events, Boy & Girl Scout events, proms, corporate events and birthday parties.
YOU WILL
HAVE THE BEST EXPERIENCE
There is nothing like having a great time out with your friends, family. The last thing you need is wondering who is going to get you there and back safely. Let K&J Charters take the guesswork our of the equation.
WHAT ABOUT PRICING?
Don't worry. We can provide very nice deals and the most competative price just for you!
OUR SERVICES
K&J Charters offers superior chartering services to our clients in Denver, North Carolina and the surrounding areas.
You've been planning your wedding day down to the last detail and you need to be sure that everything is perfect, especially transportation. K&J Charters works with you to make sure your wedding transportation is perfect.
View More»

It's Prom Time and it's time to celebrate! Get your friends together and arrive safe and in style for your special occasion in our charter bus.
View More»

We know your busy and time is important to you when traveling to and from corporate events. Our charter buses are the perfect alternative to getting you to your venue safely and on time.
View More»
Birthdays
Planning a big birthday event out on the town but don't know how to get everyone there? K&J Charter's bus service is the best option around. Get your friends and family there in time safely and on time.

Airport Transfers
Traveling on a airplane can be difficult when your trying to get a large group of family to the airport on time. Why worry about parking when you can rent a bus to get you to and from the airport on time for your flight?

Group Events
Going to a concert or a show in Charlotte? Want to see that race in Concord or visit a local winery? Leave your cars at home and beat the traffic while riding comfortably in one of our charter busses.